PROJECT ︎︎︎ Cat's Paw

TYPE ︎︎︎ Packaging, Branding

DURATION ︎︎︎ Sep - Dec 2020

TOOLS ︎︎︎ Procreate, Adobe Illustrator, Copic Markers, Sakura Micron Pens, Sewing Machine

Through a change in format and interaction, an everyday kitchen staple can reach new levels of ergonomic and emotional experience.
Project Overview ︎︎︎

Taking inspiration from traditional rice packaging, Cat's Paw Rice redefines interactions with kitchen staples through identity and interface for a charming, sustainable, and practical experience.

Produced in both Backpack and Sling versions, their playful appearance and ergonomic form encourage all members of the family to find joy in everyday activities like errands and shopping.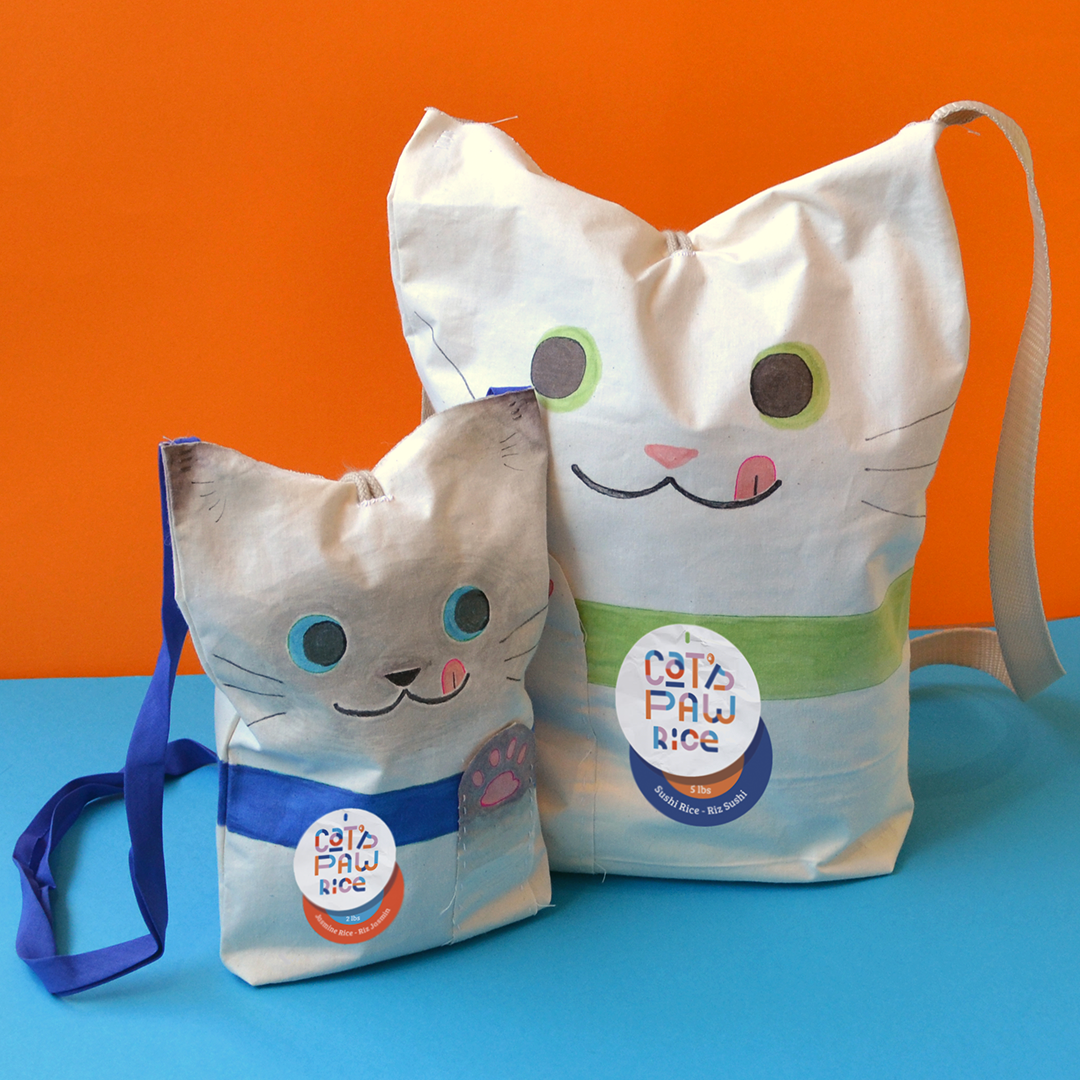 Traditional forms taking on modern functions
I first made note of traditional rice packaging during my time living in Kobe, Japan. Smaller packages of rice were often tied together at the top with long pull taps, forming a sort of handle that users could grab to bring their purchase home. Taking this idea of ergonomic carrying and running with it, I developed a line of wearable rice bags that could easily be incororated into a grocery commute.